Fine Floorings and Architectural Millwork
Scotland Neck Heart Pine rolls the clock back to a time when fine craftsmanship was appreciated and expected. We specialize in the production of rare cuts of Antique Reclaimed Heart Pine, Old Growth Heart Pine, Wormy Chestnut, Reclaimed Barnwood, and a diverse selection of native American hardwoods.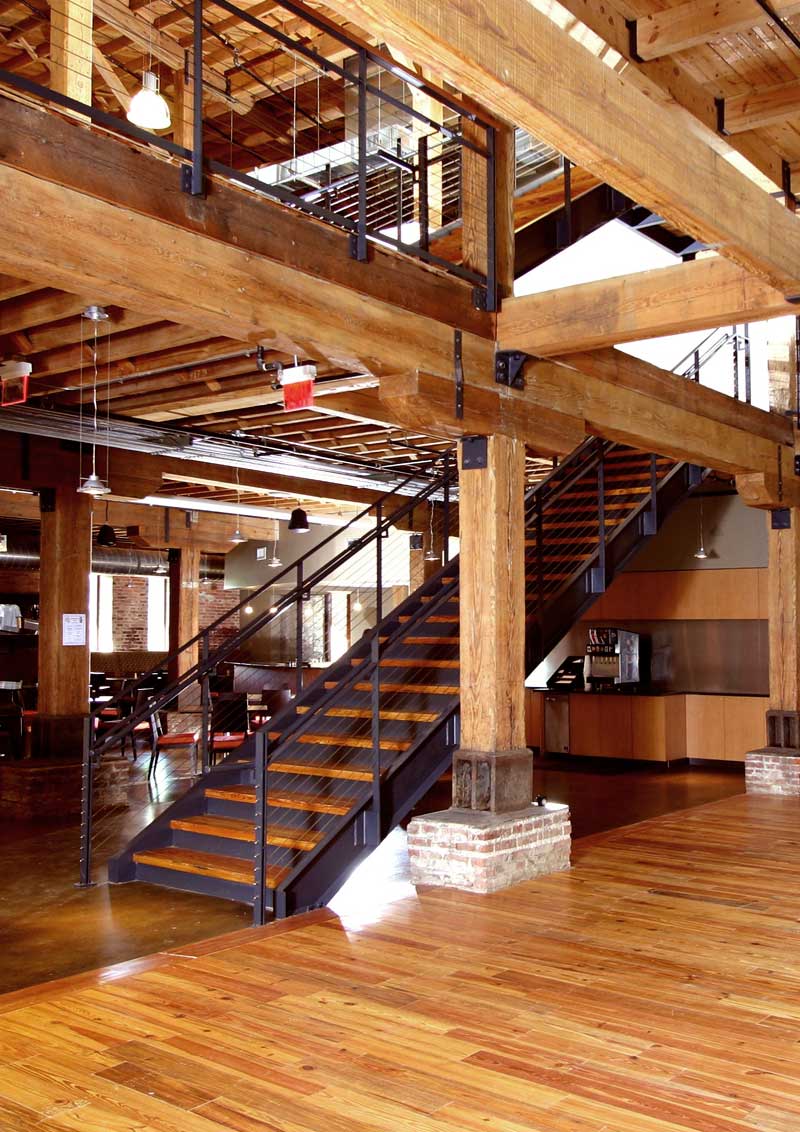 Reclaimed Heart Pine Flooring
250-year-old plantation homes were built with beautiful Heart Pine flooring. Their strong, long, timbers yielded excellent decay resistant beams which were used as framing for our nation's factories and warehouses. These massive beams were harvested until the once abundant supply was nearly exhausted around the turn of the century. Our Reclaimed Antique Heart Pine is re-milled from these old structures. These planks display a warm, rich patina that adds grace and elegance to any interior. 
Interested in installing reclaimed heart pine in your home?
Call to speak to our flooring experts who have over 25 years experience in the business and can guide you in your flooring process.
1.800.826.8117